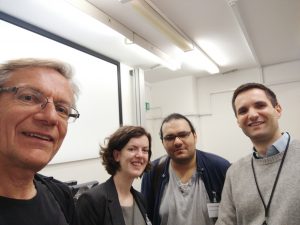 ---
The Clinician Coders Programme is based on the successful SysMIC online course in maths and computing for biomedical scientists.
The Clinician Coders programme will enable clinical academics to effectively use data science to complement their existing research. The programme combines e-learning in basic informatics with face-to-face problem solving sessions to cement learning and foster multidisciplinary working.
All of the course materials are based on real clinical research data used with permission from academic and private sector partners. We aim to inspire and excite students by using real data and solving real problems.
This course will also help participants to:
Understand the basics of data science and coding;
Apply learning to research;
Separate yourself from the pack in your next fellowship application;
Enhance existing collaborations or start new ones;
Align with funders' interests in data science.